Great news HubSpot the full platform of marketing, sales, customer service, and CRM software has launched CMS (Content Management System) Starter today (3rd August 2021)! We are going to discuss some of the many features and benefits to businesses looking to build a website using the platform!
What is HubSpot CMS?
HubSpot CMS is HubSpot's Content Management System which allows growing businesses to build websites fast and effectively using flexible web themes.
If you are a marketer, you can use the intuitive drag and drop features to build web pages for every device.
If you are a developer, you can build websites with flexible themes giving marketers the capability to make any last-minute changes on their own.
Also, for IT Teams, the great thing about HubSpot CMS is that there are no plug-ins to maintain. Additional benefits include SSL, dedicated 24/7 security team, enterprise-class web application firewall and plenty more!


The other main benefit to having a website built in HubSpot CMS is that it opens your business up to a wide range of other HubSpot fantastic products including sales, marketing and service tools that can help increase business growth
HubSpot CMS is also the only content management system that is backed by a CRM system. This allows you to track every visitor to your website in one place and create tailored content based on CRM data. HubSpot CMS and CRM are a powerful combination which enables your website to be the vehicle for huge growth.
Check out our HubSpot CMS blog article which highlights the many benefits of CMS Hub
HubSpot CMS Options
It doesn't matter what size your organisation is. HubSpot CMS has been designed to be flexible and agile to grow with your business. HubSpot has a number of products tailored to your business:
*New* CMS Starter - A simple web content management system for growing businesses who want to leverage the CRM Platform to generate business through their website. More on that later!
CMS Hub Professional - Build a flexible website that can be updated easily by non-technical staff/partners.
CMS Hub Enterprise - Gain greater control and customisation over your website and build powerful applications.
For more information on the features, benefits and pricing of CMS Hub please visit HubSpot's CMS page here.
So, without further ado, let's look at some of the features of the new CMS starter!
CMS Starter Features
I Want Some Security

As Otis Redding sang "Security, yeah yeah. I want some security" and with CMS Starter you certainly get that. With other CMS options, you are running the risk of having a secure and reliable website but which can be impacted by download speed.
CMS Hub Starter provides the following security features:
Out of the box security features such as SSL, web application firewall and a globally hosted CDN. Detailed below.

No more third-party plugins, updated happen automatically on the platform.

No requirement to layer different solutions, reducing cost and time!

Leaving you to focus solely on growing your business through your website

CMS Starter Uses the following security products:
SaaS CMS

Global CDN with 99.9% uptime

24/7 security monitoring & threat detection

Standard SSL certificate

Web application firewall

You can find out more about CMS Starter security here.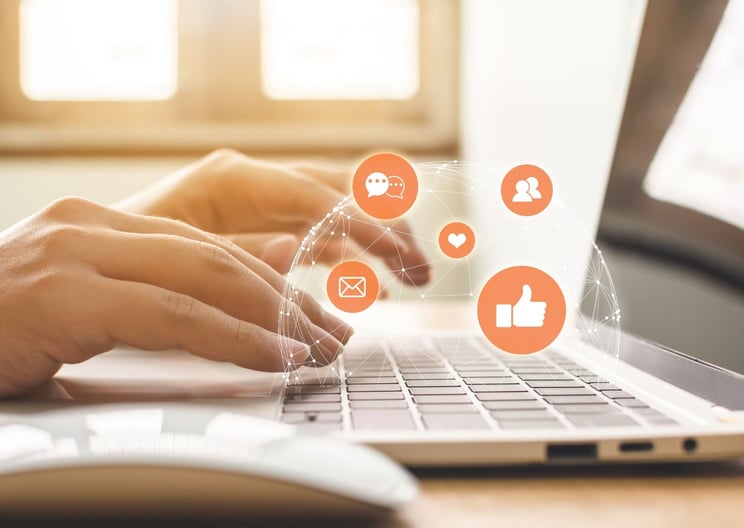 Easy To Build
"Every problem is a gift — without problems, we would not grow." – Anthony Robbins
With HubSpot CMS, you will be able to grow but that shouldn't be a problematic process. CMS Starter allows your business to have the flexibility of customisation for developers but also allowing marketers to make quick and easy changes, building assets for campaigns, giving site ownership.
CMS Hub Starter provides the following exceptional features:
More flexibility and ownership for marketers
Frees up developer time - Allowing your team to focus on other key projects
Removing restrictions and red tape - Giving a more seamless and agile process to launch digital campaigns.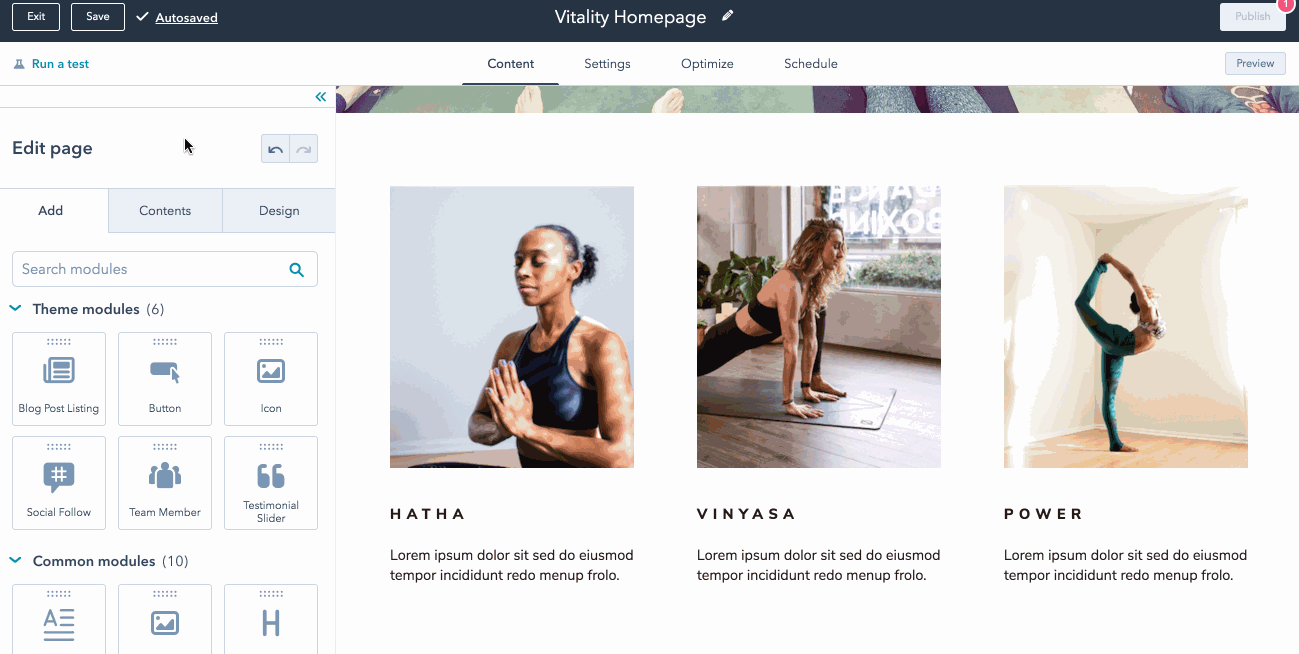 Preview a Theme (Source: HubSpot)
CMS Starter Uses the following web building products:
Themes

Drag and drop page editing

Landing pages (Free version found in HubSpot's free tools)

Blogs (unlimited blog posts, but only one blog)

Website pages (Limit of 15 pages)

Multi-language content management

Advanced menus

Blog import

Site export

Local development

And So much more




You can find out more about CMS Starter web attributes here:
Create website content using a theme
HubSpot CMS Developer Documentation
Edit content in pages using a website theme
All-On-One and One For All
One of the crucial advantages of CMS Starter is that you have the support of HubSpot's All-On-One CRM platform to ensure that your website aids your growth strategy. You will be able to track your visitors' engagement of your website and craft tailored marketing communications all under one platform. You will also be able to analyse your leads, giving you a holistic view of how they have interacted with every page.
You will be able to track your visitors and engagement of that site and craft tailored marketing communications to send to them. You will also be able to analyse your visitors' journeys, giving you a holistic view of how they interacted with every page visit.
Check out some of these CRM features that will support CMS Starter:
Leverage data to make more informed strategy decisions

Gain in-depth analysis of the content that is working for you.

Have the tools at your disposal to create a fantastic website but also to grow your business



Some of the CRM Products that will support CMS Starter: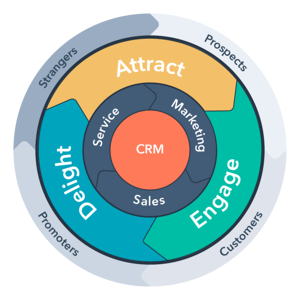 Full CRM
Conversations
Ads
Email marketing
Forms
Facebook messenger integrations
Video hosting
Unlimited CRM users
Chat & email support.
Web analytics reporting
To find out more about HubSpot's market-leading CRM click here:
Leading The Way
Not only have you got the power of HubSpot CRM backing you, but you've also got HubSpot lead generation tools at your disposal.
Forms

- Easily add HubSpot forms to any web page, allowing you to capture visitor information that goes directly into your CRM..
Pop Up Forms

- Add Pop Forms to appear on key pages of your website to allow you to convert more visitors into leads.
Live Chat

- You can easily add a live chat facility via HubSpot to enable you to speak to your visitors, understand their requirements and turn them into customers.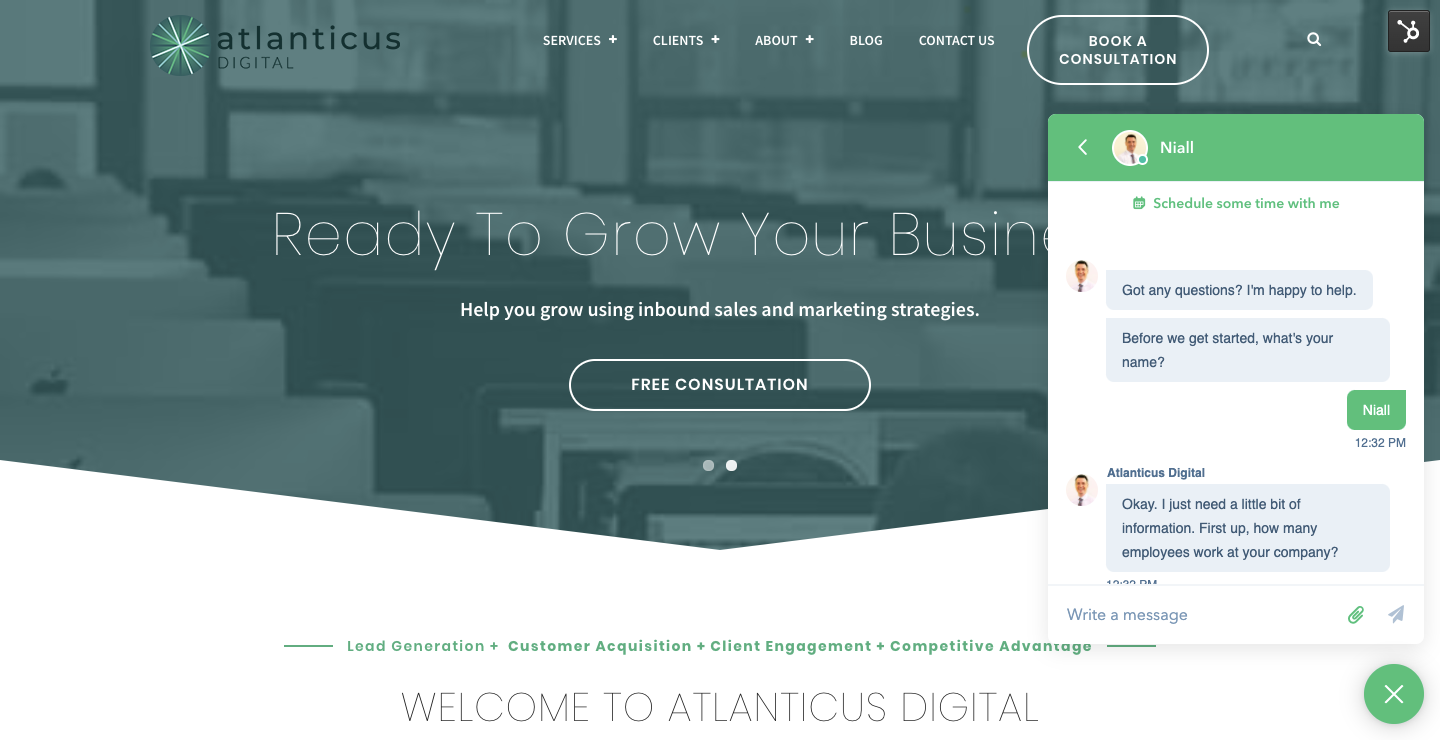 To find out about HubSpot's lead generation capabilities see below:
Conclusion
In conclusion, the CMS Starter allows you, the marketer, to take ownership of your website without the headaches but also provides developers with the capability to build websites using the tools that they prefer. It is a CMS solution that is efficient, cost-effective and secure.
Contact us today if you'd like to learn more about CMS Starter. As a HubSpot Gold Solutions Partner, we can show some of the many incredible features and benefits that will allow you to gain customer acquisition and client engagement.
To learn more about HubSpot CMS check out the following guides: