Testimonials
"
Niall's advice was invaluable in the marketing of my app. He knows digital marketing inside out and will transform your business. Do yourself a favour and book a consultation.
"
Niall helped us with unifying our social media presence and streamlining our content. His jargon-free down to earth approach helped
the team understand and easily implement the learnings.
"
Niall is a fountain of knowledge who has the ability to upgrade our knowledge base while providing essential guidance. He has an excellent attitude to solving problems and providing solutions going
forward.
"
Niall joined us at North County Brokers recently in order to provide training on how a business can best use LinkedIn. Niall provided us with great information and really highlighted the many benefits of using the platform. His expertise shone through during the whole presentation and it was a pleasure to deal with him. I would highly recommend Niall to any business and hope to work with him again at a later date.
"
Niall is a detailed orientated Inbound Marketer who covered all aspects of the task of our project extremely well. He is very easy to work with and will hire him again.
"
Niall was an excellent inbound consultant and I have found his help and advice invaluable in building an online presence for myself. From our first meeting he has been able to get a grasp of where my business is at and what he could do to help me. He is very personable and professional and I have no doubt in recommending him. Anyone with a business in Ireland and would like help on how to grow their business online would do well with talking to Atlanticus Digital.
John Trainor Financial Planning
"
"We had Niall at the City Business Hub for a workshop on LinkedIn- I couldn't recommend him enough his presentation was first class and his delivery was exceptional. I would highly recommend Niall for his training on LinkedIn"
"
"Niall shared so many hints and tips on how to use LinkedIn for both business and personal use. I can honestly say having attended a few training workshops on how to use LinkedIn. The knowledge that I gained in those couple of hours was terrific."
Dundalk Chamber of Commerce
"
Great insights & tips from Niall on the best ways to use LinkedIn to grow your business. Highly recommend.
"
Thanks Atlanticus Digital, we found the training very informative and enjoyable.
"Atlanticus Digital are our go-to experts when it comes to digital marketing. To say they know their stuff is an understatement! Their expertise, professionalism and personal touch are some of the many reasons why I wouldn't hesitate recommending their services. "
Fergus McGrath
Queen's University Belfast
"I had the good fortune of being in a masterclass that Niall was taking a few months ago. He made a complicated and unfamiliar topic very enjoyable and easy to understand. After the session he was very approachable and was happy to make further suggestions that were of real benefit. If you need help with your LinkedIn B2B, Google or Social Media strategies, I'd recommend that you give Niall a call."
Andrew Smythe
NI Chamber of Commerce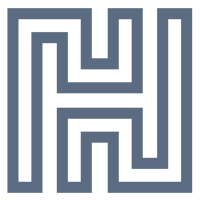 "Niall from Atlanticus Digital appeared at The Future of Marketing: Part 3 on the social media panel as our LinkedIn representative and gave some great hints and tips to attendees about how they could maximise the return from the time invested on the channel. Niall has a great way of sharing his knowledge and the feedback we received from attendees at the event was very positive."
Peter Craven
Bluesky Video Marketing
"Niall was training at the Growth Marketing- LinkedIn workshop. I found the workshop extremely useful and beneficial. The way that the workshop was structured was easy and manageable: - Creating Personas - LinkedIn Tactical Plan - LinkedIn Pages Playbook - Practical Guide to LinkedIn Marketing - LinkedIn Recruiter I couldn't recommend Niall more. If you want to grow your Online LinkedIn Persona or your company's- reach out to Niall."
Maeve Nethercott
STATSports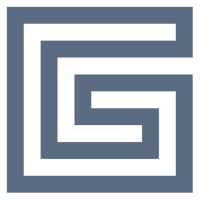 Free Assessment
Let's talk and see how we can help your company create a predictable and repeatable stream of new leads, customers and revenue.