'Inbound Marketing' is a term that you will have probably heard about but what exactly is it? Hopefully this post will explain the fundamentals of Inbound Marketing and why it should be part of your overall business strategy.
Goodbye Traditional Marketing?
Traditional marketing has been disrupted enormously and you will see a plethora of stats to back this up. 94% of people skip TV advertising and 27% of direct mail is never opened (Source: HubSpot). Further, it was highlighted by HubSpot that for the first time in 2019, digtial ad spend will surpass that of its traditional counterparts (TV and Radio).
Essentially, we have learned to 'tune out' of traditional marketing tactics in order to get straight to the content that we want to consume. How many of us ignore a phone number that we don't know, or fast forward through the TV adverts to watch the latest episode of Game of Thrones? We simply don't have the time anymore, and that's just where Inbound Marketing comes in.
But... What is it?
Hubspot define Inbound Marketing as:
'Inbound marketing is about creating valuable experiences that have a positive impact on people and your business. How do you do that? You attract prospects and customers to your website and blog through relevant and helpful content. Once they arrive, you engage with them using conversational tools like email and chat and by promising continued value. And finally, you delight them by continuing to act as an empathetic advisor and expert.'
HubSpot 2019
By creating these 'valuable experiences' you're not intruding on the customers' experiences, it's a more economically efficient way to address the problems and needs of your ideal customers.
Sounds Great, But How Does it Work?
Inbound Marketing is all about content. It allows you to bring strangers into your site using various forms such as blogs, podcasts, presentations and ebooks.
By publishing the right content in the right place at the right time, your marketing becomes relevant and helpful to customers, not interruptive.
In a sense, Inbound marketing is multi-channel marketing, looking at where your potential customers are and how they want to interact with you.
This can include Calls to Action (CTAs), Landing pages, Email and Marketing Automation..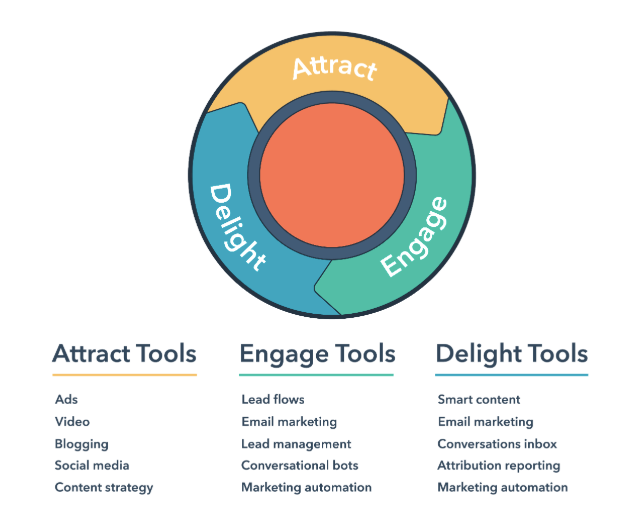 The basic concept is to attract the people to your website who are most likely to become leads by using tools such as Social media, blogging and ads to turn those strangers into leads.
These leads then become customers by using methods to engage and nurture like automated content, conversational bots and lead flows.
Finally, you constantly look at your data to see what worked well, so that you can replicate this and improve on what didn't.
Is There Any Need For It?

Yes, absolutely and we've the metrics to prove it. HubSpot's 'State of Inbound' report highlighted that 63% of companies found it difficult to generate leads and traffic and 40% found difficult to prove Return On Investment on marketing activities.
The report also identified that 69% of marketers identified that converting contacts and leads to customers was their main priority over the next 12 months, followed closely by growing traffic 54%..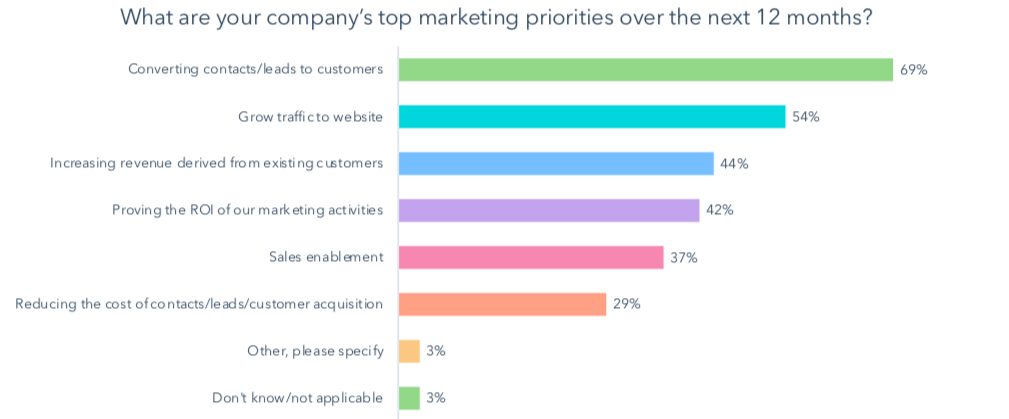 It was also highlighted that when it came to sourcing these leads, markers found that Inbound Marketing is by far the most effective tactic. 60% found that Inbound methods like SEO, social media and content blogging provides the highest quality leads for their sales team.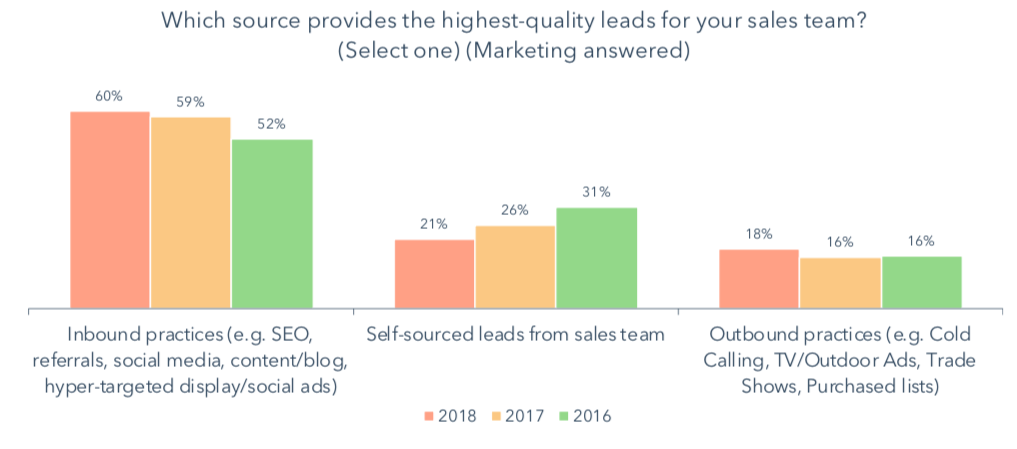 Finally, when it comes to getting more bang for your buck, companies are 3x as likely to see higher ROI on inbound marketing campaigns than on outbound.
How do we Make Inbound Marketing Work?
There are now so many channels and there is a different tool for each channel. Trying to manage a campaign across all these different platforms can take up alot of time and resources and that lowers effectiveness.
This is where Atlanticus Digital comes in. We make Inbound Marketing simple and effective and we get results!
So are you ready to see how we can transform your inbound marketing? Contact us for a free consultation today.