Customer relationship management (CRM) software has grown to become a vital tool for every business in the digital age. At its bare bones, a CRM system helps a business gather and process customer interactions to improve customer experience and satisfaction.
Today's CRM tools offer a lot more functionalities and detailed analyses that benefit both the business and the customer. As many as 9 in 10 businesses with 11 or more employees use CRM software. Grand View Research published a market analysis report that predicts that the CRM market, valued at 40.2 billion in 2019, would grow by 14.2% from 2020 through 2027.
There are many reasons why every industry in every market in the world is embracing CRM. Here are seven of the top benefits that a business on the island of Ireland could enjoy from sophisticated CRM software.
1. Improves Customer Service
CRM systems offer businesses many strategic benefits. The most notable is the potentiality to add a personal touch to the relationship between the business and existing customers. A CRM system makes it practical for businesses of any size to treat each customer as an individual. Your business no longer needs to view all customers as a single group.
The best CRM software maintains individual customer profiles to allow employees to know their specific needs at a glance. This improves the business' capacity to adjust the level of service and personalized attention each customer receives. Consequently, employees will understand the customer better, and this will boost responsiveness and customer satisfaction.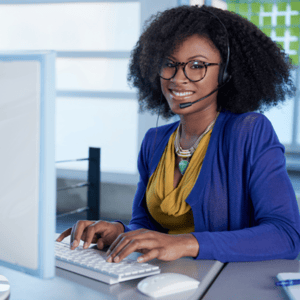 2. Strengthens Relationship with Existing Customers
To most businesses, returning customers are more valuable even more than new customers. After all, finding a new customer can be as much as 25 times more expensive than keeping an existing one. While it is good for your business to seek new clients, you need a simplified platform to keep your current customers engaged and active.
With a fully-featured CRM platform, it is easy for your business to keep track of each customer, what they buy from you, how much of it, and how often they place an order.
When you run a marketing campaign, it is easier to identify a customer you are close to losing, then rope them back in with an offer they cannot resist. You can use a CRM platform to create unique personalized campaigns that reward your best customers and entice those that feel underappreciated.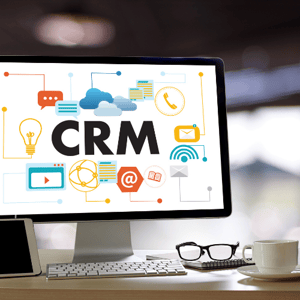 3. Cuts the Costs of Doing Business
Every business is continually looking for easy ways to cut costs. CRM software can help your business reduce the costs of doing business by simplifying customer relations and releasing your team to focus on more important tasks. The right CRM tool can complete many simple tasks that three or more employees could take up to an hour to complete.
For instance, it can analyze customer data, identify products or services the customer has issues with, and make sense of the raw data. An employee would need hours to do what a CRM software does automatically in a fraction of a second.
Investing in good CRM software is a sure way to increase conversions and boost ROI, which powers the growth and profitability of your business.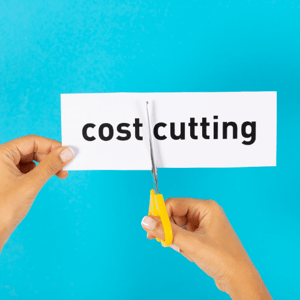 4. Creates Room for Consistent Engagement
Every business thrives on good relationships with its customers. It is business 101. CRM software offers the business a holistic view of its customer base, including their purchase behaviors, which they can use to tailor the business-customer relationship to the expectations of each customer.
Keeping business contacts in an excel sheet offers little room for engagement because finding the details of a customer is a pain for employees. Individualized plans increase engagement and gives the customer a personalised connection with the business.
CRM software also aggregates feedback from customers to provide your business with the information it needs to fix issues in its processes. Since these tools are good for tracking engagement with each customer, consistency will make the customer feel more comfortable and open with your business.
By investing in a CRM system, your brand will win over the customers' loyalty and earn more conversions with increased engagements.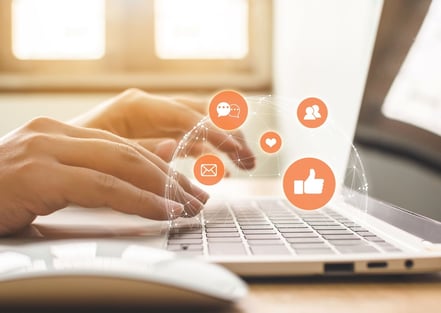 5. Tracks and Improve Business Marketing Campaigns
A CRM platform centralizes all the data from your audience. This makes it easy for all teams - including marketing and sales - to keep an eye on and track customer behaviour. It ensures that everyone is on the same page and allows the management to check what is working and what is not.
The statistics from CRM can also help business owners to make critical decisions such as which market segment to go after and which to drop.
The best bit is that CRM collects and tracks both large-scale and individual customer data. This makes it easier to determine where the industry is headed and how external factors affect the industry. Over time, the data patterns will help you come up with more accurate goals and chart a path for a prosperous future for the business.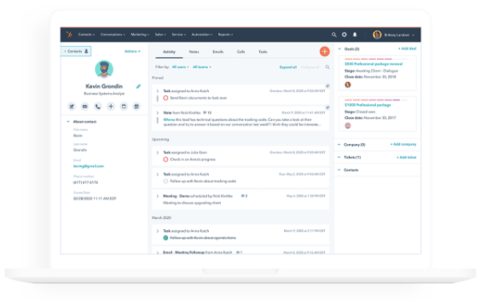 Source: Hubspot
6. Builds Efficient Internal Communication
One unexpected benefit of CRM is that it improves efficient communication within a business. It enhances collaboration and teamwork by enabling different departments in the business to share customer data remotely and in real-time.
A CRM strategy is better at bringing departments together because it sets the customer as the focal point of all interactions. Information flows more smoothly within the business when staff no longer take forever to understand which customer or market segment is the subject of communication.
A company with an efficient internal communication structure costs less to run. This ultimately translates to increased profitability.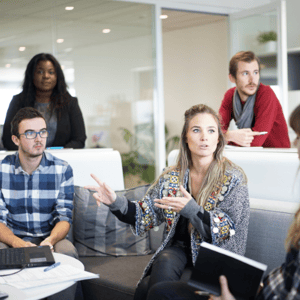 7. Integrates with Other Software and Automation
CRM is only one part of many programs that your business needs to run smoothly. The best tools in the market also integrate with other popular business software, particularly SaaS, to automate and streamline business operations.
Automation of business processes is all the rage these days in every business. Admittedly, customer relations is one of the most challenging parts of business operations to automate. However, with a bit of effort, you can find the right tools that will easily integrate with other business tools such as email inboxes, calendar appointments, document processing, project management, and accounting.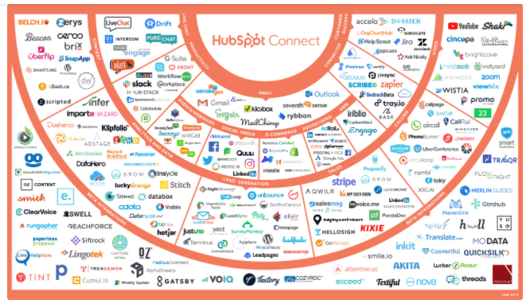 Source: Hubspot
Conclusion
In your research into CRMs, you have probably come across popular names. You also already know how your business would benefit from good CRM software. The catch, at this point, is how well you choose the software that best meets the needs of your business and the industry in general. Contact Atlanticus Digital today for personalised advice to help you find the ideal CRM software for your business.