How To Generating High-Quality Leads Today
Every year HubSpot release a 'State of Inbound' report which is a comprehensive resource on the current state of inbound marketing, sales strategy and operations. The report is based on survey results from 6200+ respondents in 99 countries from a mix of industries, company sizes, and levels of seniority.
One of the most interesting statistics from the report is that when respondents were asked 'What are your Company's top marketing challenges?' 63% answered that it was generating traffic and leads.
Generating leads is a marketer's single most important objective. Yet, only 1 in 10 marketers say their lead generation efforts are highly efficient and effective.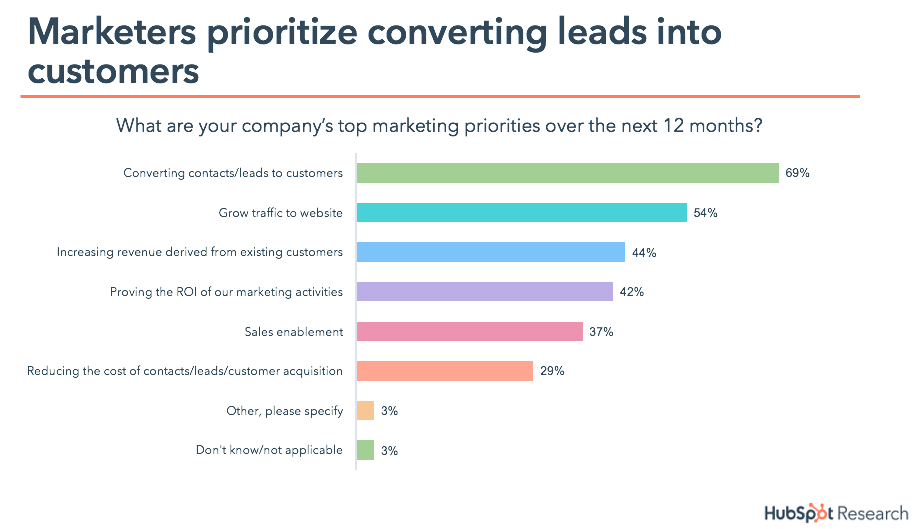 There can be a lot of moving parts in any lead generation campaign and often times it's difficult to know which parts need fine tuning. In this guide, we will expose the top 30 techniques marketers should utilise to increase leads and revenue. These tactics have been tested over the past 7 years and have been used by HubSpots 60,000+ customers to generate more than 9.8 million leads last year.
So what goes into a best-of-class lead generation engine?
We've compiled the 30 greatest lead generation lessons in this brand new guide, so you can start reeling in those leads.
Download these 30 tips to learn:
What makes the best lead-generating content
What drives killer landing page performance
How to create offers that are impossible to ignore
Secret website optimization tips with A/B testing
...and more!
This is your guide to generating more quality leads for your sales team
If you are looking to create an inbound marketing strategy for your business contact us below.