Do You Want To Get Closer To Your Customers? Here's how.
"Get closer than ever to your customers. So close that you tell them what they need well before they realise it themselves" - Steve Jobs

So how do you get closer to your customers? How do you understand what their needs and wants are? How do you make sure that your targeting the right customer that will help grow your business? Enter the Buyer Persona!
What are Buyer Personas?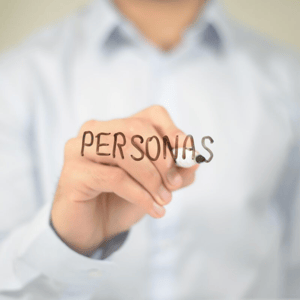 Buyer personas are fictional, generalised representations of your ideal customers. They help you understand your customers (and prospective customers) better, and make it easier for you to tailor content to the specific needs, behaviours, and concerns of different groups.
The strongest buyer personas are based on market research as well as on insights you gather from your actual customer base (through surveys, interviews, etc.). Depending on your business, you could have as few as one or two personas, or as many as 10 or 20. (Note: If you're new to personas, start small! You can always develop more personas later if needed.)
Buyer personas are created through research, surveys, and interviews of your target audience. That includes a mix of customers, prospects, and those outside of your contact database who might align with your target audience.
Gathering Persona Data
The first step is to gather your persona data and as businesses, we are very lucky to have plenty of resources to utilise. Here are some practical methods for gathering the information you need to develop personas:
Interview customers either in person or over the phone to discover what they like about your product or service.


Look through your contacts database to uncover trends about how certain leads or customers find and consume your content.


When creating forms to use on your website, use form fields that capture important persona information. (For example, if all of your personas vary based on company size, ask each lead for information about company size on your forms. You could also gather information on what forms of social media your leads use by asking a question about social media accounts.)


Take into consideration your sales team's feedback on the leads they are interacting with most. (What types of sales cycles does your sales team work with? What generalisations can they make about the different types of customers you serve best?)


Look at your social media and web analytics. LinkedIn and Facebook have fantastic demographic, interest and behavioural data that you can analyse. View and these trends and apply them to your ideal target persona.


Likewise, Google Analytics gives a comprehensive overview of your web visitor's behaviour including geographical, demographics and browsing behaviour.
So you've got the methods, now it's time to create your persona.
Forming Your Buyer Persona
When forming your ideal persona it's recommended to look at the following areas to build a picture of your customer:
Background - Job, Career Path, Family


Demographics - Gender, Age, Income, Location


Identifiers - Demeanour, Communication preferences


Goals - Primary goals, Secondary goals


Challenges - Primary challenge, secondary challenge


Your offering - What can you do to help the persona overcome challenges and achieve goals

So that's the areas, it's now time to delve into your customer persona, asking plenty of questions, leaving no stone unturned!
Questions to Ask
So where do you start? What questions do you ask? Don't worry, we have plenty of questions to help you below. In addition, you can download a 4-slide template to organise your persona data (using these questions) below this blog.
Role
1) What is your job role? Your title?
2) How is your job measured?
3) What does a typical day look like?
4) What skills are required to do your job?
5) What knowledge and tools do you use in your job?
6) Who do you report to? Who reports to you?
Company
7) In which industry or industries does your company work?
8) What is the size of your company (revenue, employees)?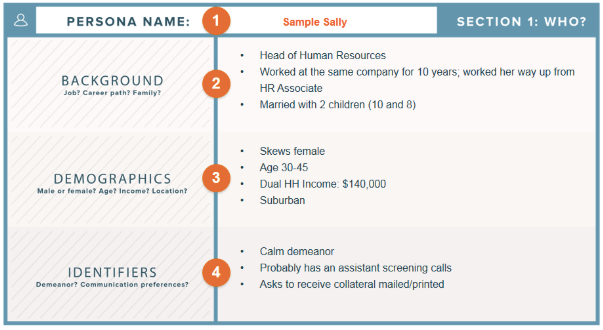 Goals
9) What are you responsible for?
10) What does it mean to be successful in your role?
Challenges
11) What are your biggest challenges?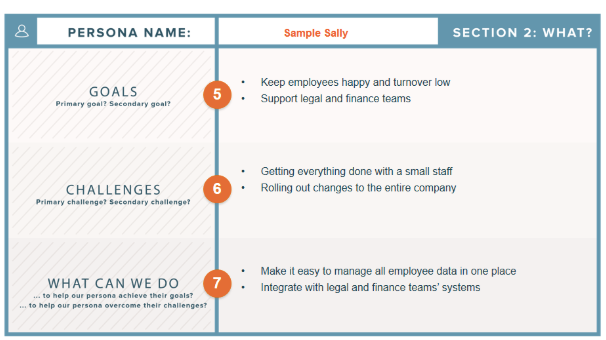 Watering Holes
12) How do you learn about new information for your job?
13) What publications or blogs do you read?
14) What associations and social networks do you participate in?
Personal Background
15) Describe your personal demographics (if appropriate, ask their age, whether they're married or if they have children).
16) Describe your educational background. What level of education did you complete, which schools did you attend, and what did you study?
17) Describe your career path. How did you end up where you are today?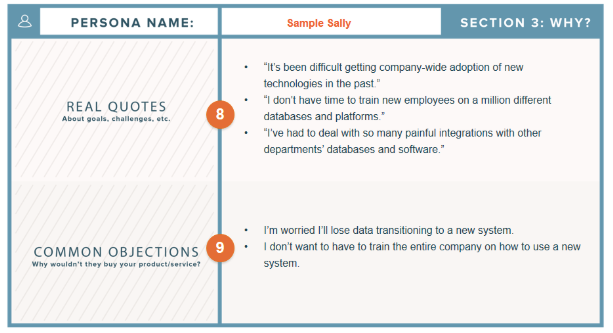 Shopping Preferences
18) How do you prefer to interact with vendors (e.g. email, phone, in-person)?
19) Do you use the internet to research vendors or products? If yes, how do you search for information?
20) Describe a recent purchase. Why did you consider a purchase, what was the evaluation process, and how did you decide to purchase that product or service?
Finally, pick a name for your persona i.e. HR Manager Helen, Architect Alan, etc. and a stock facial image to add context and reality to your persona. HubSpot have a number of royalty-free images that you can use and download.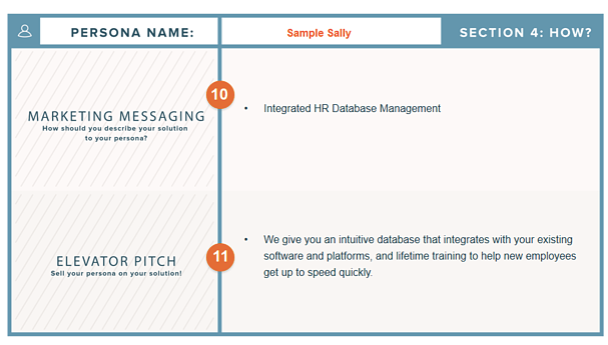 Free Buyer Persona Template
So you now know that buyer personas are important for your business, but how do you start researching and creating these personas from scratch?
Our free, customisable buyer persona ebook will let you easily organise your research to create your very own buyer personas.
With this ebook you can learn best practices for persona research and create thorough, detailed buyer personas that you can share with your entire company.

Ready to get started?
Contact Atlanticus Digital today to see how we can get you started on your quest to gain more qualified leads.