Getting people to know about your business can be an uphill task, especially with the many other companies out there competing for consumers' attention. Today customers spend a significant amount of time online, and businesses have learned this, and are thus shifting their advertising and marketing focus online.
In the age of technology, Google has proven to be a valuable tool for entrepreneurs. Studies show that Google drives eight times more traffic than every social media platform combined. With sites like Google Ads and Google Maps, people can easily find your business by entering a search term.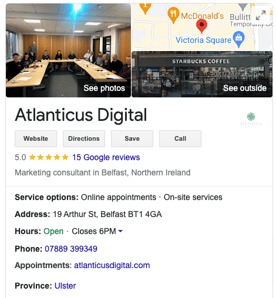 Although Google is an essential tool for any entrepreneur looking to break even, it's not the only place your business can gain exposure. In today's world, having a website doesn't cut it anymore. Your business needs to be listed where potential customers will find you.
If you're looking for other places besides Google where you can establish your business, here are six sites besides Google that will help you unlock new audiences through networking, search results, or both.
Local Business Directories
Have you ever tried searching for a particular business, and all their information pops up? This might be their working hours, address, means of contact, pictures, and even reviews. This is because of a local business directory.
As a business, it's in your best interest to claim your listing as it will allow consumers to find you even if they type simple keywords that relate to your business. Local business directories are an effective marketing tool that can help you establish your business and help convert curious users into paying customers.
Claiming your local listing will also help you get backlinks that will help your rank highly and obtain visibility for your business in the long run. You, however, need to be careful as not all backlinks are good backlinks. Google checks the number of sites linking back to you and weighs their quality. If the pages linking back to you are high quality, you will get a higher ranking in the organic search results. The vice versa is also true.
With a higher ranking, you'll be able to increase the amount of traffic to your site. Studies suggest that 60% of all online traffic occurs in the top three local listings, with the top listing pulling in the most traffic.
A good local business directory that isn't Google is Yelp. Yelp has 178 million users every month worldwide with 200,000 U.K visitors monthly from the U.K who might benefit from your product. With a positive review on Yelp, your business might benefit greatly. This is especially true for companies in the service industry such as salons and restaurants.
You can also list your business on Yahoo! Local, SuperPages, Better Business Bureau, Moz, Hub Stack, and Manta. The best part about some of these listings, such as SuperPages, is that you don't need to part with a dime as it is free.
Social Media
Social media is increasingly becoming every marketer's favourite place to do business. Research shows that 36% of adults in the U.K spend most of their time on the phone, with a significant portion of the statistic browsing social media. As an entrepreneur, your business might benefit greatly if you establish it on social media.
Nowadays, people prefer to get their news through social media while interacting with one another. Social media platforms like Facebook, Instagram, and Twitter provide a discovery place for consumers, with studies noting that more than half of consumers discover new business via social media.
If your brand is yet to appear on social media, your audience will move to your competitor instead. The beauty of social media platforms is that each has it's own demographic that brings its benefits. Social media allows you to attract new customers, expand your reach, build customer loyalty, and solidify your brand.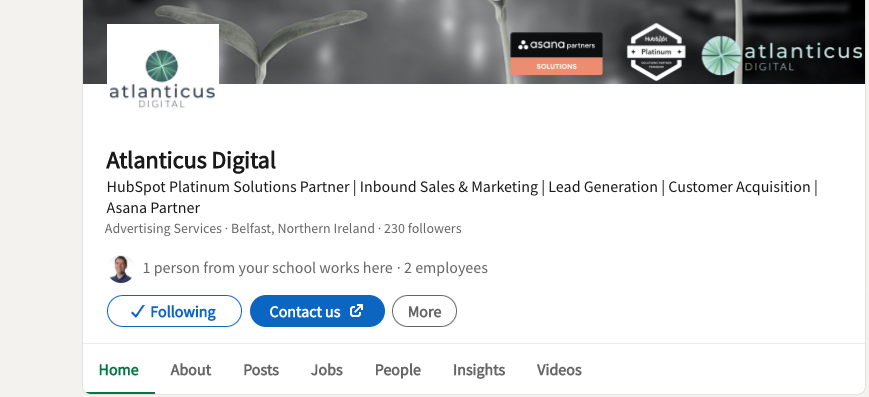 FSB and Local Chamber
If you are a member of the Federation of Small Business the member section is yet another place you can establish your business. You can reach out to your local FSB team to submit a member story and have it featured on the site.
If you're a business owner who is a member of the local Chamber of Commerce you add your details to the Chamber Directory. This section of the site offers you a place to showcase your products or services while also connecting with others in your industry. The platform is accessible to local businesses and is an excellent way for business owners to reach an audience they might not have found elsewhere.
TripAdvisor
Although TripAdvisor is favourable to businesses in a particular niche, it's still a great platform that offers visibility. If your business model involves tourists, then you might benefit significantly from the site. Tourists usually pull up TripAdvisor for several reasons, including looking for accommodation, hotels and restaurants, and attractions.
As the world's most used travel website, TripAdvisor boasts 400 million monthly visitors. In 2017 the site reached six out of ten travellers, with 50% of travellers claiming their hotel reservations were influenced by TripAdvisor.
If your business has positive reviews, more people will become curious about it, leading to increased traffic, high conversions, and increased ranking on search engines.
Local Press
Local blogs are always clamouring for fresh content. An excellent way to establish your business is to reach out to your local press and get published. By contributing an article on a variety of topics, you're showcasing your authority on the subject. Local blogs open up a lot of possibilities. You can write about an upcoming event in your business, a how-to article, or tips and tricks on various subjects.
Consistency and unique content can see your article get picked up by a significant outlet which might, in the long run, help increase your search engine optimisation if the publication backlinks to your website.
Email
Although email marketing seems like a less exciting endeavour compared to social media, its superiority is unmatched. Email marketing generates about $38 for every $1 invested, making for a 3800% return on investment. Research estimates that 4 billion people use email, with 58% saying they check their emails immediately when they wake up. By obtaining a healthy subscriber list, you get direct access to your audience, allowing you to form a relationship with your subscribers. Your subscribers will convert into paying customers, which is beneficial to your business in the long run.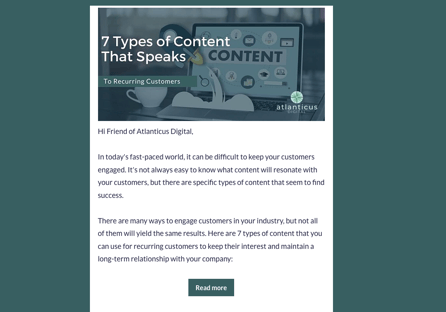 Interested in learning more about establishing and growing your business further? Get in touch with Atlanticus Digital today.