"Darkness falls across the land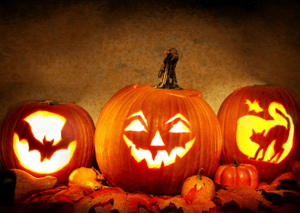 The midnight hour is close at hand
Creatures crawl in search of HubSpot integrations.
To minimise their sales and marketing palpations."
Ok, that's not exactly how the famous Vincent Price spoken part went at the end of Thriller but, hey it's Halloween and we're talking about HubSpot Integrations. We've updated this blog post from last year with many more exciting integrations. Read on if you dare!
As you may know, Hubspot has over 200 powerful integrations with some of the most used tools in the world including SurveyMonkey, Eventbrite, Zoom, and many more. It's important to note these are just some of today's popular integrations — there are hundreds of more integrations to learn about and choose from as your business grows.
So, which integrations should you dare to actually use? Here are some of our freaky favourites each with a Halloween twist:
1. Zoom the Zombie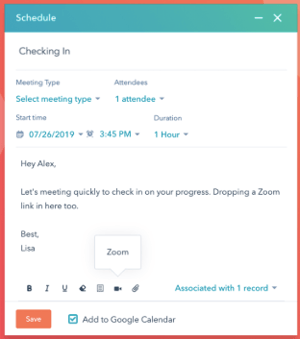 Zoom's recent rise has been incredible. In 2019, the video conferencing service provider revenues doubled to $331 million in the year ending January 2019. However in 2020, due to the COVID-19 pandemic Zoom's figures...well zoomed! In the 30 April 2020 quarter, Zoom reported a total revenue of $328.2 million, a 169% increase on the previous year. Zoom's annualised meeting minutes hit over two trillion in April.
HubSpot and Zoom are like a witch and broomstick, the integration is seamless. You can integrate Zoom with your Hubspot meetings, Automatically send dial-in and conference call details to your HubSpot prospects.
You can also, turn every meeting booked in your HubSpot CRM into a Zoom meeting. Also, you can Promote your Zoom webinars with HubSpot workflows. When someone registers for a Zoom webinar, they're created as a contact in HubSpot. Use HubSpot workflows to send them automated event reminders, follow-up emails, and more.
2. Vidyard the Vampire
Nothing captures attention like video. Well, maybe the Banshee out of Darby O'Gill and the Little People but video is definitely a close second.
Vidyard is an online video platform for business which allows you to increase leads, accelerate your pipeline and delight your customers. It's also approaching its 10th birthday, which makes you think about the considerable changes in video marketing over the past 10 years.
Vidyard works fangtastically (Sorry, we can't help ourselves!) well with HubSpot. The Vidyard integration, allows you to easily add videos to HubSpot emails and landing pages, and track individual viewer data right inside your HubSpot Contacts. Also, you can use viewer engagement data from Vidyard to drive smarter marketing by segmenting, scoring, and nurturing leads based on how they interact with your video content - all from within HubSpot.
3. Shopify the Shocker
If you are working in eCommerce it will be no shock to you that Shopify is one of the best platforms around. The Shopify integration allows you to easily incorporate all of your eCommerce data and customer data within HubSpot. It automatically syncs customer, product, and deal information in HubSpot under the associated customer's profile, so your entire team can view all of these details in one location. You can also create cart abandonment nurturing tactics, re-engagement ads for your website from HubSpot once you connect the integration to the software.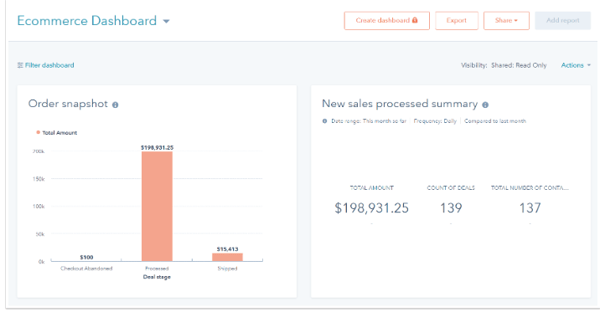 4. Slack the Skeleton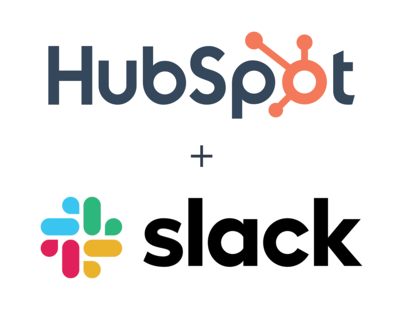 Make no bones about it, Slack is a superb digital workspace and communication tool that allows you to connect and talk with your team members. The integration is ideal for team collaboration and coordination from anywhere. By connecting the integration to your software, you can use Slack's and HubSpot's features in either the application or the software so you don't have to waste time toggling back and forth — the same information will be found in both locations in real-time.
5. Databox the Dementor
Looking for a Business Analytics platform to help you understand what's going on with your business? Who are you going to call? Databox! The Databox integration provides you with access to all of your analytics data in HubSpot from a wide variety of sources including Google Analytics, SEMRush, mobile, desktop, Facebook, and more.

An example Databox + HubSpot dashboard (source: HubSpot)
6. Extremely Eerie Eventbrite
Eventbrite helps you use inbound marketing tactics to attract more prospects and customers to your in-person events. Once connected to your software, the integration automatically takes data from your contact lists in HubSpot to help you uncover effective ways to connect with your target audience, face-to-face.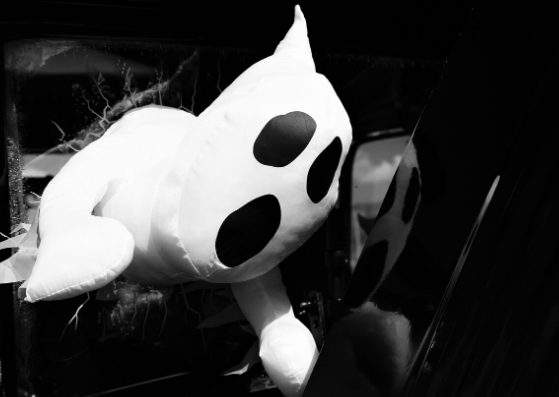 7. Sinister Salesforce
If you're a Salesforce user, you can automatically sync all of your contacts' information from the database into HubSpot once connected to the Salesforce integration. This allows you to work with reps to get strong lead intelligence and revenue reporting. You can mesh your marketing and sales work, content, and information so you and your team can access any information from either system at any point in time.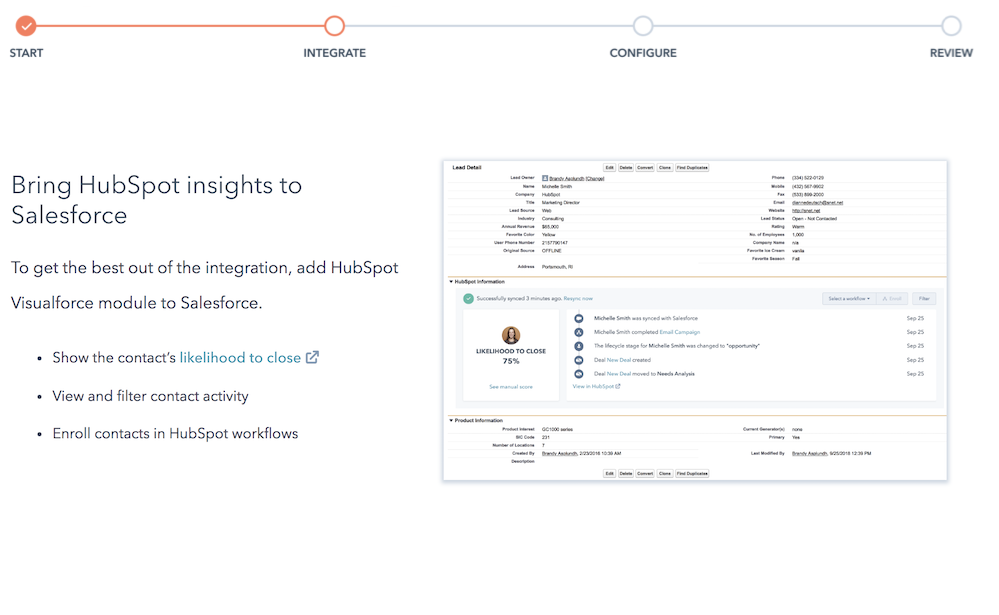 Salesforce + HubSpot integration (source: HubSpot)
8. Leaping LinkedIn Lizards
By connecting your LinkedIn account to HubSpot through the LinkedIn integration, you can easily engage with your network and communicate with all of your contacts from HubSpot. You can also auto-publish your blogs and share specific content with your followers to nurture them into leads and customers. This integration is also great for tracking engagement along with all of your other social media channels and marketing efforts all from HubSpot's social media tool. When using the LinkedIn Adverts tool with HubSpot you can target and nurture key accounts perfect for Account-Based Marketing!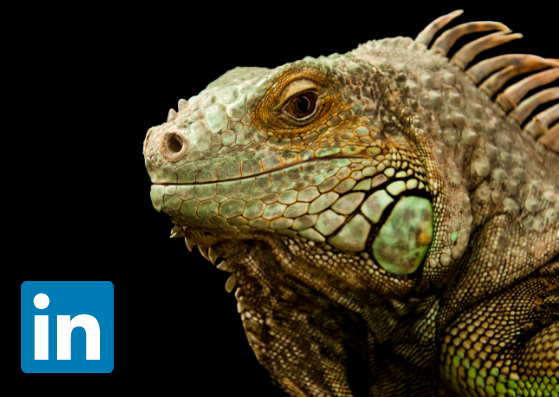 9. Zapier the Zapper
The Zapier integration allows you to automatically connect your software to over 1,000 applications. It links your apps to HubSpot for you in just a few clicks to save you time. There's no coding required and your apps will be able to begin sharing data in an easy-to-read workflow format in your HubSpot portal.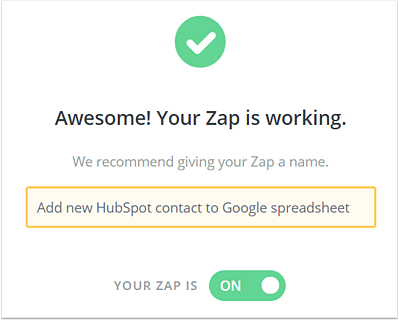 Zapier Integration with Google Sheets (source: HubSpot)
10. WordPress the Werewolf
The WordPress integration helps you optimise and align your WordPress website with the data about your contacts and business goals you have in HubSpot. Your HubSpot account and all of your growth tools will automatically be connected to your WordPress site so you can work to attract, engage, and delight site visitors and customers on your site from either WordPress or HubSpot.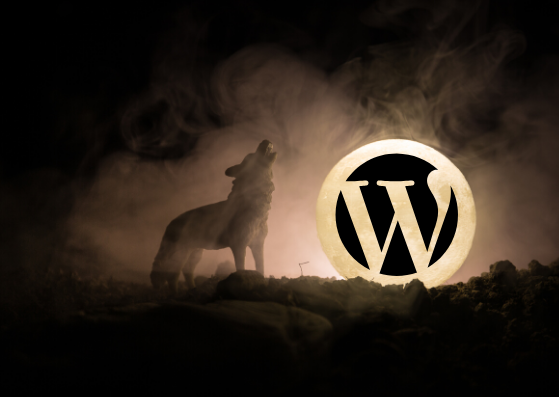 11. Haunting HotJar
In a world where many website visitors are uninterested in completing forms and providing their personal information, Hotjar is a great way to learn about who your visitors are and what they're looking for on your site. The Hotjar integration gives you insight into who your website and mobile visitors are and what their needs consist of directly from HubSpot.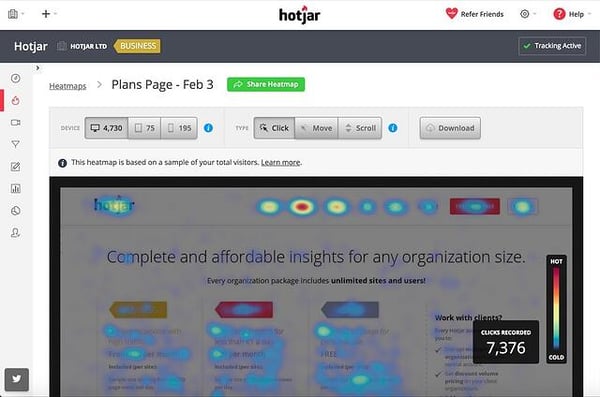 HotJar Heatmap (source: HubSpot)
12. Screaming Survey Monkey
With the Survey Monkey integration, you can create and distribute custom surveys to your prospects and customers, collect all data obtained, and view your responses within HubSpot. This is ideal because you can then segment and organise all your contacts based on their survey responses to easily manage the type of content and/or follow up they receive.
Survey Monkey + HubSpot integration (source: HubSpot)
13. Freakish Facebook Ads
wwwhhhhooo loves Facebook ads? The Facebook Ads integration allows you to connect your Facebook Ads account to HubSpot. This integration gives you the ability to attribute your ads directly to the contacts who interact with them. It also allows you to review real data about which ads impact your bottom line. This simplifies the reporting process for all of your Facebook Ad efforts.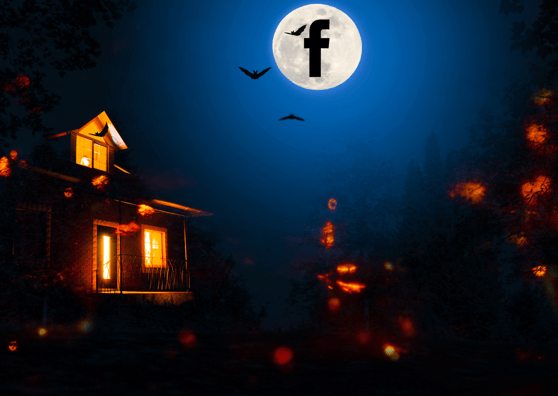 14. Quivering

Quickbooks

The latest accounting software to be added to HubSpot's integration suite, alongside Xero and Freshbooks. The Quickbooks integration enables users to create and share invoices from their HubSpot account to contacts, trigger automated follow-ups and build custom reports on your invoices. Find out more about Quickbooks integration.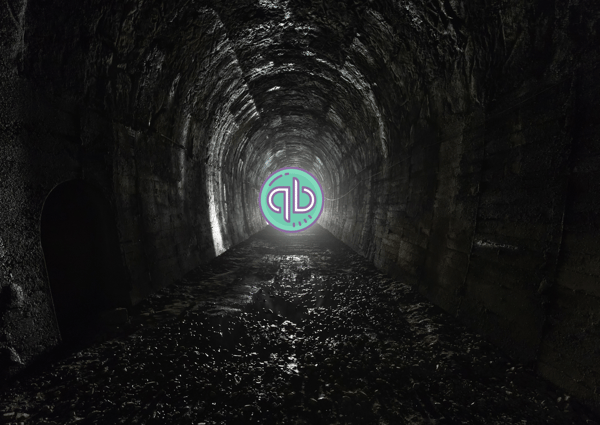 15. Creepy Canva
Two of our favourite concoctions together at last... mWahahaha! Ahem, anyway... HubSpot introduced its integration with Canva in November 2019 and it's been an excellent addition. You can now design social media graphics, email marketing headers, paid ad creatives and much more using Canva's user-friendly drag drop functionality. Canva works with HubSpot features such as landing pages, ad management, content creation and social media ensuring that you don't have to leave the petrifying platform to create something special.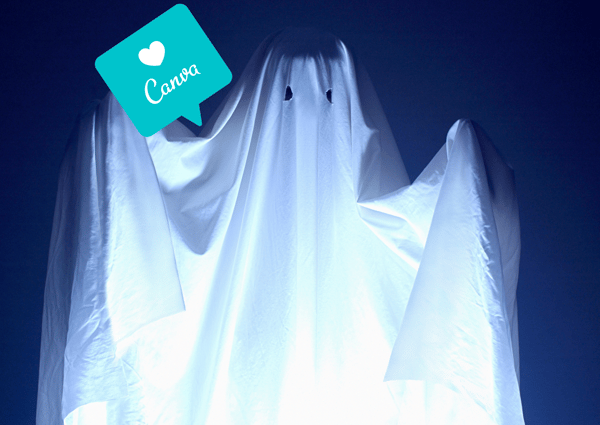 16. Spellbinding Sales Navigator
Double double toil and trouble...the important thing about a spell is getting the right ingredients. That's what you get when you combine LinkedIn's premium sales tool Sales Navigator with HubSpot. The Sales Navigator integration allows you to send InMails directly from the HubSpot contact record and find similar leads at the same company. It will also allow you to understand your key accounts further by providing you with recommend leads and connections straight from your HubSpot company records. Please note that this integration only currently works with the Sales Navigator Team edition.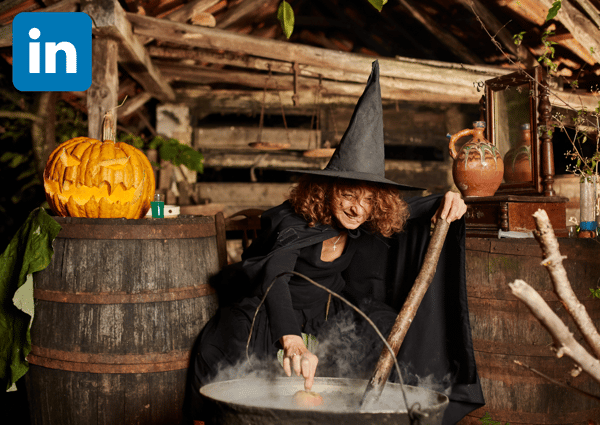 17. Pumpkin PieSync
Another enchanting integration. The data synchronisation platform PieSync was acquired by HubSpot in November 2020 and allows you to sync HubSpot company and contact data with other software applications in minutes. Synchronisations include MailChimp, Zoho, Constant Contact, Google Contacts, Outlook and much more. Check out the information on the PieSync integration here.
That's our frightsome favourites but there are plenty more integrations such as Hellosign, Mailchimp and Livechat to learn about. You can find out more about HubSpot integrations in the HubSpot App Marketplace.
Also, check out our free guide if you dare....
Free Guide To Integrations with HubSpot
Learn about integrations and how they can help your business grow by adding the necessary functionality to your existing software with our free Complete Guide to Integrations.
Happy Halloween from Team Atlanticus Digital!